Wednesday, February 23rd, 2011
When I least expect it
And you will win my respect.
Disappoint me…
When you've set my expectations
And I will be hard to recapture.
Making promises and living up to them is extremely difficult because there are always extenuating circumstances beyond our control.
The goal should always be to under-promise and over-deliver.
But all too often sales people and companies fall into this trap. It's in our nature to get excited at the prospect of a new endeavor and it takes incredible discipline and strategy to curb that enthusiasm. But this is critical when it comes to managing expectations and winning respect.
No promise is better than a promise not kept.
- When Apple launches a new product – it is full of surprises, and I respect that.
- When Virgin Airlines launched – it was full of surprises, and they won my respect.
- When 3M launches a new product – it is full of surprises, and I respect their innovation.
Alternatively…
- When a company announces the launch date of an innovative million dollar website, and it is delayed (with nothing innovative), it can only be a disappointment.
- When a software company makes promises about a new and better browser that pales in comparison to the market, I'll be surfing elsewhere.
- When a salesman promises a certain level of success to a client, and comes up short, it destroys their credibility and trust.
We are living in a world that moves faster than any other period in history. A technological revolution. Innovative ideas spread like a virus. But only if the idea is innovative, remarkable and exceeds our expectations.
Thursday, November 18th, 2010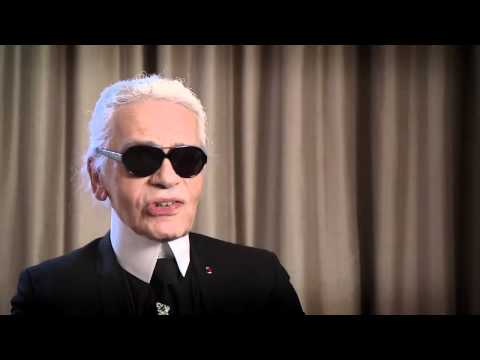 Karl Lagerfeld is the god couture. As the fashion director of Chanel, he is responsible for creating influencer culture. In this interview Karl disseminates that true luxury is a lifestyle, while innovation and smart design is the key to modern day success.
Thursday, November 11th, 2010
http://www.dailymotion.com/videoxflehh
The fashion empire, Ralph Lauren, has opened yet another storefront, RL at 888 Madison Avenue. The launch held last night featured a 3D light show projected onto the building. Target did something similar at the Standard Hotel this past July; this kind of dynamic, sensory-oriented, experiential marketing is no doubt spreading like wild fire. As it becomes more difficult for retailers to capture the attention and loyalty of their consumers – art and digital innovation are becoming vital marketing partners.
Monday, October 25th, 2010
Be an innovator.
There is more at stake if you imitate.
Create!
Wednesday, October 13th, 2010
While I was watching the rescue operation of the miners in Chile last night, I felt a renewed sense of confidence in the human spirit. The sense of faith (a word I hate to use, because it is so loaded) I had when I saw what was going on was very powerful. How could one not be moved by this story and what it represents to us as a civilization? The part that really inspired me was not when the first miner was brought to the surface. The part that really got to me was when a rescue miner made his way into The Phoenix (the 21-inch wide rescue capsule) and went DOWN into the earth where his fellow miners had been trapped for weeks. To go to a place where he knew it was dark, dank and unsanitary, with no guarantee of return, was an act of bravery. ‪ ‪Moments of bravery always inspire me. Perspective is a powerful thing. It defines for us the extent of risk and reward relative to our possible actions. In business, this is not dissimilar. I feel that as a culture, we owe it to ourselves to be brave and to pioneer. We have clearly seen the evolution of brave people in the technology business, companies that change our lives for the better. Google is one of those companies. They seem to balance innovation brought about by strategic calculated risk. Every month, they seem to be working on a new initiative that will push us into the new millennium. When there is more at stake or if the risk is higher, usually, if successful, the reward is greater. Cars that drive themselves? Wind that will generate power to support our power needs? This is the world I dreamt about when I was a child. These were the things we saw in Sci-Fi movies and read about in books.
Sadly, there hasn't been much innovation in the real estate industry over the past 20 years. The consensus still seems to be that "buyers and sellers still need the same things they always did, and we as brokers, can offer the same old services we always did." WRONG!!!! The wave of change has started and we have entered a brave new world (about 5 years ago). I am encouraged to see some bold people taking risks and others trying to innovate and change the industry for the better of the community. These people are not saving lives, but they are changing them – for the better. And I applaud their courage.